Give us a call today: 602-276-2880
What do these customers say about us?
"Your people took great care with our project and the service was great." (Gerard Fleminks, Director, Silver Creek II Assisted Living, Bullhead City, AZ)
"My experience with Integra was nothing but positive. I had the task of finding an affordable television option for our residents at the skilled nursing facility. I found the service to be of very high quality, both from a customer service standpoint, as well as a product standpoint. The representatives I dealt with followed through in a timely manner, and were accessible when needed. Given the opportunity, I would do business with Integra again." (Andrew Quinn, Life Care Center of Paradise Valley, Phoenix, AZ)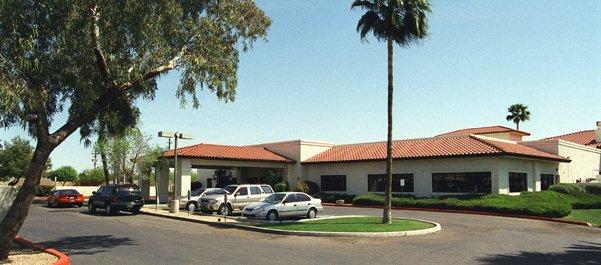 Integra understands the needs of independent, assisted living, and nursing facilities so we provide a bulk TV approach with many channels for residents.
1. Budget considerations
In the past, facilities focused totally on costs of providing TV to residents. But think about this--if you were a resident in your facility, wouldn't you want High Definition? As we age, our vision is not what it once was, and the clearest picture possible is the goal. Integra accomplishes this with HD from DirecTV & satellite as a source instead of miles of underground cabling from cable companies. In a senior housing setting, premium channels like HBO or SHOWTIME are probably not on the agenda, but we can provide over 100 channels visible in every apartment and local channels for a very affordable monthly cost. This approach results in more referrals due to a greater TV experience for the residents… after all, they spend a lot of time watching TV.
Integra's installation of DirecTV services will also result in a competitive advantage for your facility.
2. Resident satisfaction
We know what your residents want…. and you do too. They want ESPN—it is included in our primary base package. They want financial news channels and a great selection of programming like Discovery, History Channel, A&E, AMC, BBC, Religious channels, Learning channel, National Geographic, RFD-TV, SoapNet, TCM, Spanish language channels, and the Travel channel. Moreover, your residents expect local channels that bring in news, prime sporting events, and local weather. We have music channels available also—it's great for nap time and just relaxing while reading. You might want to add our regional sports channel also!
3. Ease of use
We provide an electronic program guide so residents can navigate easily through the choices on the TV in their room. In addition, here is a tremendous feature: the remote has a smooth surface, which means residents can wipe it clean.
4. Warranty while a client of Integra
When you execute an agreement with Integra Systems Corporation to be your dealer of record with DirecTV, and with DTV for programming, you will be getting a full warranty for the length of your agreement on replacement equipment and labor. Possible exclusions are any missing equipment or damage/tampering by others.
Here is a big consideration: We are based in Arizona… we concentrate on senior housing in our state. When looking at other providers, all of who say "we provide 24/7/365 service"…. take the time to see where they are located. If it's New Mexico, Washington, California, Minnesota, Indiana, Missouri, or North Carolina, does that claim of 24/7 service really make sense? You know the answer to that one.
In addition to our television work for residents, we have some marvelous wireless approaches to security and life safety concerns:
With our current association with software developer Status Solutions, we can now provide monitoring and security features wirelessly. A wireless umbrella is created over a complete senior housing property or perhaps just a single building. The result is that it is then possible to monitor doors, equipment (i.e. kitchen refrigeration, fire panels, HVAC equipment with sensors that will immediately notify the designated officials.
Notification in real time can be done through cell phones, land lines, pagers, dome lights, portable radios, by email, PC screen pop-up or audible speakers. Multiple layers of notification to these devices can be programmed—first notification might be to nursing staff or maintenance personnel in any of the above forms, second level of notification might be done at a specified time interval to administrators, etc.