Give us a call today: 602-276-2880
How would you like to earn up to $750.00?
Refer a hotel to Integra that commits to a standard contract through us for DirecTV services and when that account is officially activated, you will receive cash monthly for that referral. Exact amount and method of payment to be negotiated with you at the time. Offered only in cases where your brand affiliation or employer does not discourage or prohibit such incentives.
Specifics depend on size of hotel and programming commitment…but we are totally serious…you help us win new business, and we help you with cold hard cash.
The hotel being referred must be a new customer for Integra Systems, and not have been a DirecTV customer in the last 24 months. Referrals are also available for other types of sales, and we will negotiate those rewards with you directly. Due to extreme competition from out of State DirecTV dealers that may or may not be around in three, four or five years, we don't go into specifics here.
Integra has been in business since 1996.
Integra Systems Hospitality Clients
What do these customers say about us?
"Integra Systems is ALWAYS GREAT on consistency and quality of service." (Ms. Nora Nagy, Assistant Engineer, Dept. of Engineering, Hyatt Regency of Scottsdale)
"Since our hotel consists of 270 rooms, any concerns that we encounter is magnified many times compared to the average hotels in the area. I want to express my appreciation to Barry and his team for the installation of Directv high definition for our hotel. I strongly recommend Integra to other hotels, and appreciate the fact that during the time since you installed our new system, you have gotten to know almost all of our staff, and that if called upon, your folks respond to any questions typically within the hour. You have made it clear through your actions, that your are focused on trying to help the hotel in any way you can, instead of just concentrating on profits for your firm. That is rare these days." (Henry Naber, General Manager, Driftwood Hospitality, Fiesta Resort & Conference Center, Tempe, AZ)
"Barry is a not only a Service Provider for the hotel but, has been a great adviser for me as a Restaurant and Lounge Supervisor. Barry has listened to marketing ideas that I have and has also given some great avenues to try to boost my sales. He is a great person to bounce ideas off of and extremely helpful. I would encourage anyone to work with Barry he is a great guy and very professional. He will help give great advise on just about anything." (Carrie Wirick, Restaurant Supervisor at Driftwood Hospitality Management)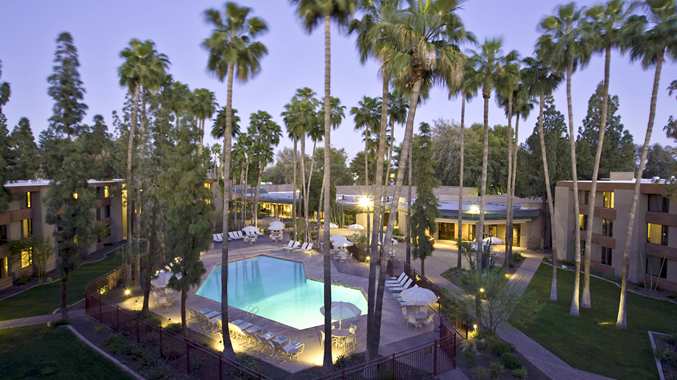 Our lodging and institutions department understands the needs of hotels and motels.
1. Budget considerations
We can provide 128 channels (all visible in every guest room), half of the channels in High Definition, for the same or less money than your cable company in most instances. Selecting SHOWTIME has become a great alternative to HBO and saves you money. In cases where a brand requirement does not stipulate HBO, here is another way from Integra to help your bottom line. Integra will also see that your hotel receives a check from SHOWTIME for making a commitment to the network. With SHOWTIME, you get more channels than you do from HBO also.

2. Guest satisfaction
We know what your guests want….and you do too. They want ESPN—it is included in our primary base package. They want financial news channels and a great selection of programming for kids—how about three Disney channels as well as networks on history and nature? Guests want movies without paying for them…. we have a number of channels that provide movies. Guests want a premium channel (HBO, SHOWTIME and others available). Moreover, your guests expect Local channels that bring in news, prime sporting events, and local weather. In addition, of course the Weather Channel to see what it is like where they are going next on their travels.
3. Ease of use
We provide an electronic program guide so the guest [most of whom have DirecTV at home], can navigate easily through the choices on the flat screen in their room. In addition, here is a tremendous feature: the remote has a smooth surface, which means housekeeping and guests can wipe it clean. Guests know from surfing online that the potential for germs in a hotel or motel room is the remote control for the TV, not anything in the bathroom—and its true!
4. Warranty while under contract to Integra
When you execute a contract with Integra Systems Corporation to be your dealer of record with DirecTV, and with DTV for programming, you will be getting a full warranty for the length of your agreement on replacement equipment and labor. Possible exclusions are any missing equipment or damage/tampering by others.